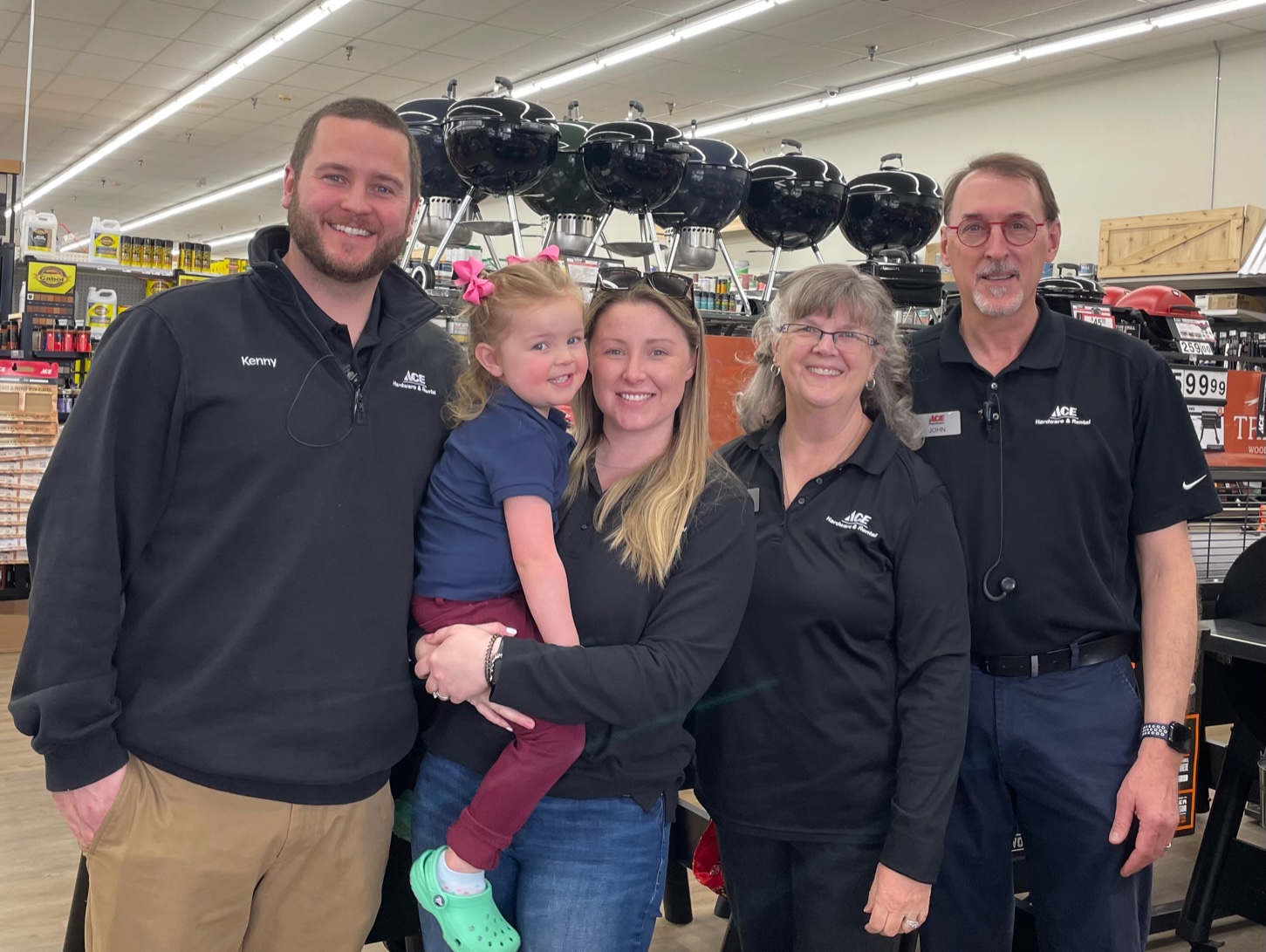 Price & Gannon was established in 1959 by Howard Price and Jack Gannon in downtown Centreville. The business was expanded and relocated to its present location in September of 2001. In 2021 we completely remodeled the store to better serve our customers.
Today, Price & Gannon is owned and operated by Howard's son, John Price, and John's stepson, Kenny Kerr. John and Kenny also own and operate JBK Hardware in Chestertown.
At Price & Gannon Ace Hardware, we are committed to being "Ace the Helpful Place" by offering our customers knowledgeable advice, helpful service and quality products. As the helpful hardware folks in your community, we promise that helping you is the most important thing we have to do today.
Contact Us
We love hearing from our customers! Fill out the form below with any questions or concerns you may have, and we'll direct it to the right people for you!
Store Hours
Mon – Fri:  7:00 AM – 7:00 PM
Saturday:  7:00 AM – 7:00 PM
Sunday:     8:00 AM – 5:00 PM
Holiday Hours
Easter Sunday:  Closed
Memorial Day: 7:00AM – 5:00PM
4th of July: 7:00AM – 4:00PM
Labor Day: 7:00AM – 3:00PM
Thanksgiving Day:  Closed
Christmas Day: Closed
Christmas Eve:  7:00AM – 4:00PM
New Year's Eve: 7:00AM – 5:00PM
New Year's Day: 10:00AM – 3:00PM